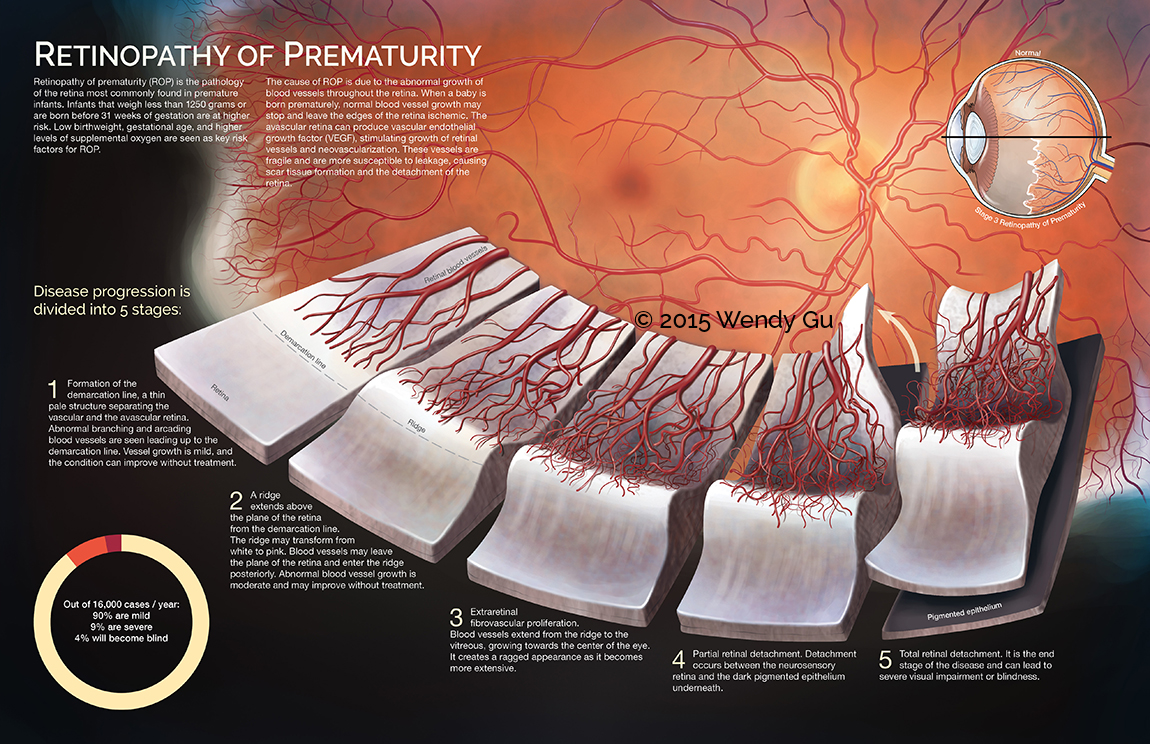 Retinopathy of Prematurity
Didactic illustration
Medical illustration depicting the progression of retinopathy of prematurity. The goal of the project was to enhance and consolidate the understanding of tissue and organ morphology and pathobiology of disease through the production of scientific visualization, which includes accurate depictions of temporal processes. The project also involved extensive independent research and synthesis of scientific content, as well as advancing digital rendering techniques. The illustration functions as a stand-alone piece for an educated lay audience.
This illustration is the recipient of inaugural Steve Gilbert Award for Artistic Excellence in Biomedical Visualization, presented by the Master of Science in Biomedical Communications Program, University of Toronto.
It is the recipient of an Award of Merit in the Student Didactic/Instructional – Anatomical/Pathological category, at the 2016 Association of Medical Illustrators conference.
It is also the recipient of an Citation of Merit in the Graphics Meedia - Medical Illustration category, of BioImages challenge, at the 2017 annual meeting of the BioCommunications Association.
Client

D. Mazierski

Year

2015

Medium

Adobe Photoshop, Adobe Illustrator
Landscape and tissue cube studies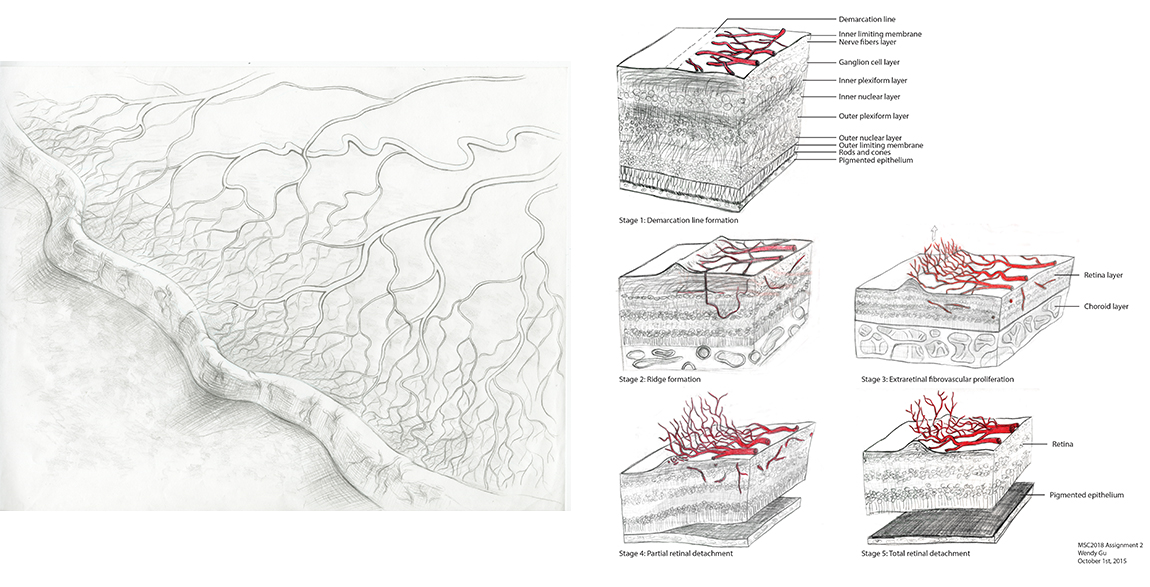 Drafts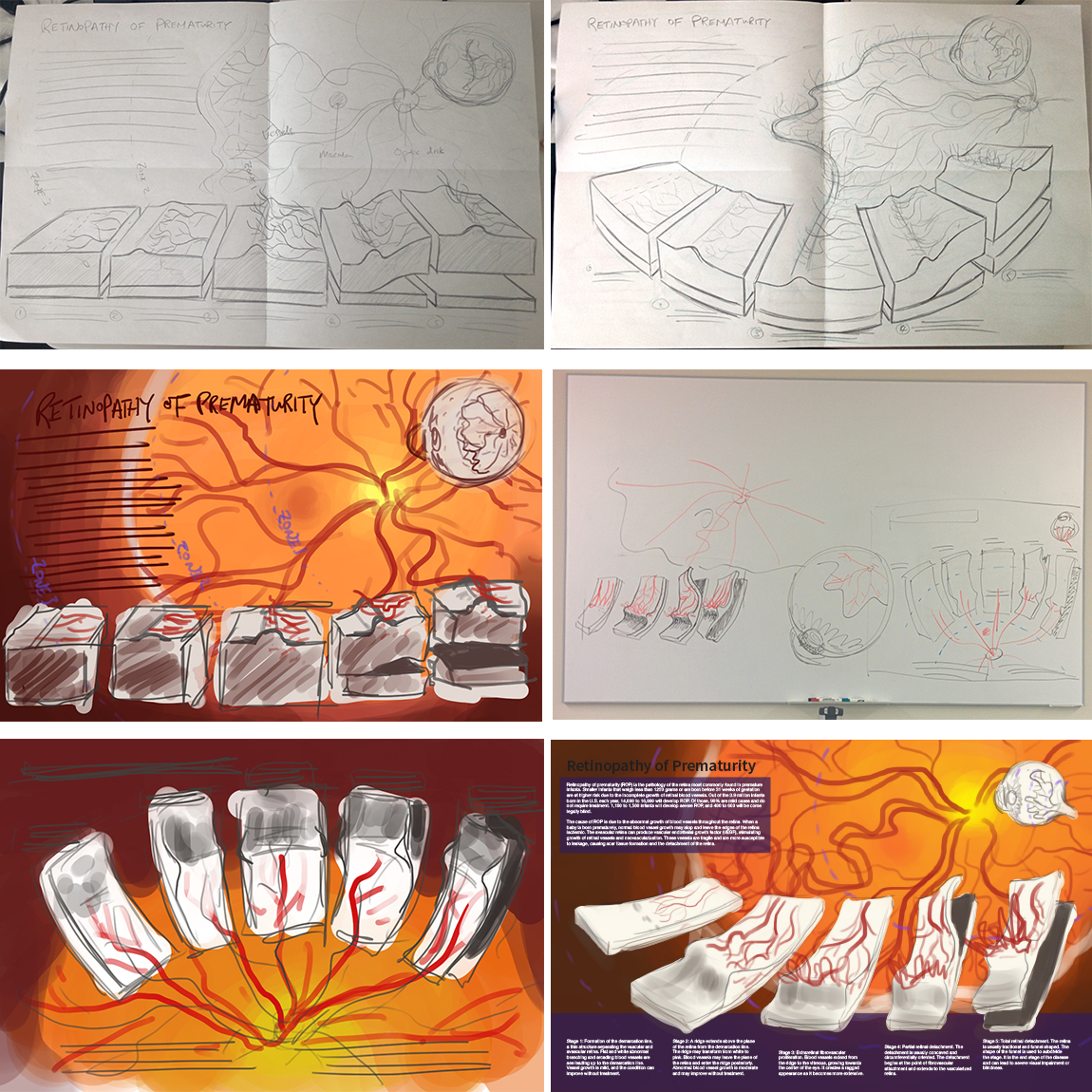 Comprehensives