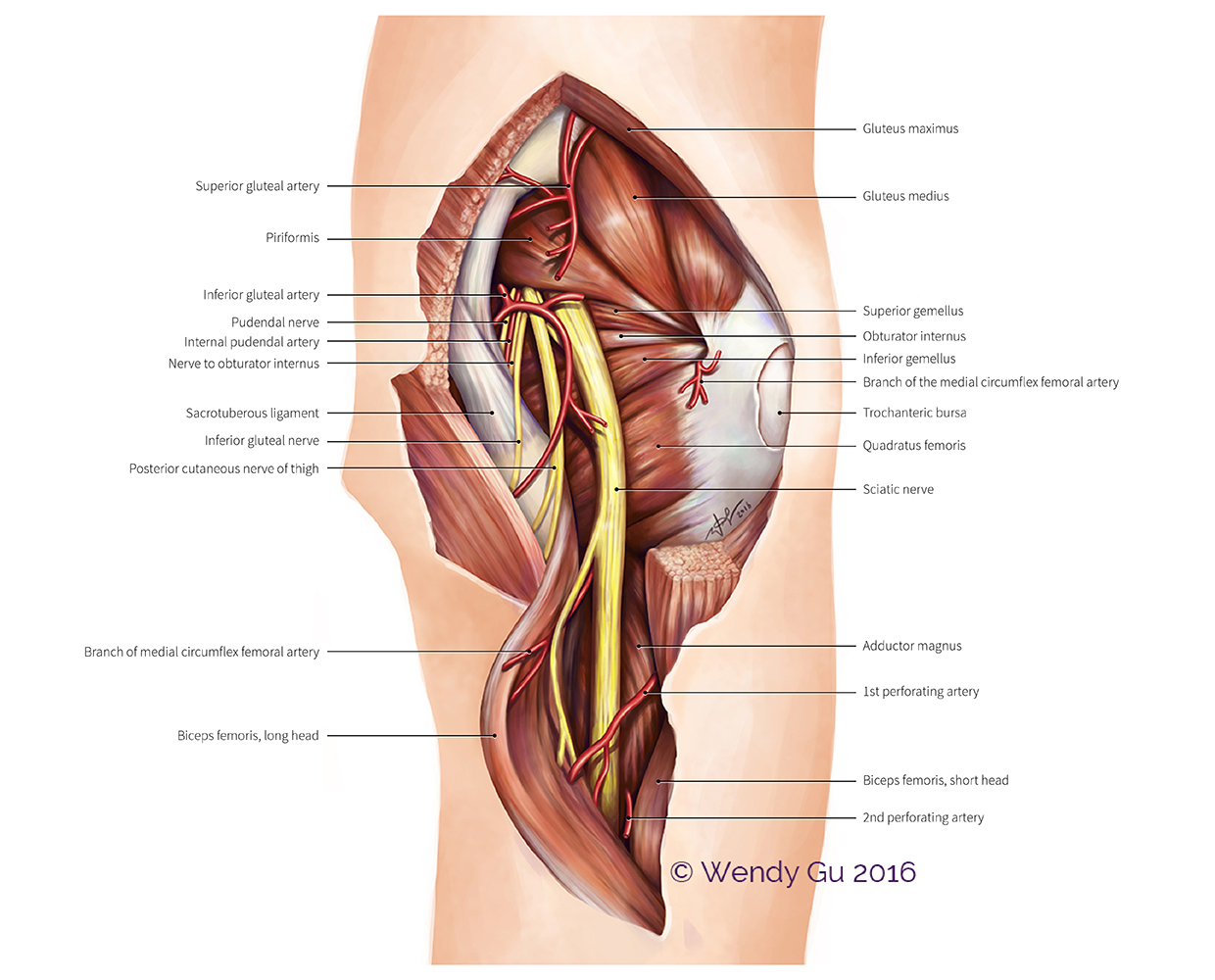 Gluteal Anatomy
Didactic illustration
Photoshop illustration of the anatomy of the gluteal region intended as a didactic textbook illustration.
The project was an exercise in anatomical visualization in Adobe Photoshop, and a study in the use of colour as seen in Eduard Pernkopf's atlas' of anatomy. It was also a project in information translation from primary resources; synthesizing information from anatomical and textbook references.
References from the Anatomy Department, University of Toronto.
Year

2016

Medium

Adobe Photoshop
Initial observational sketch and labeled line art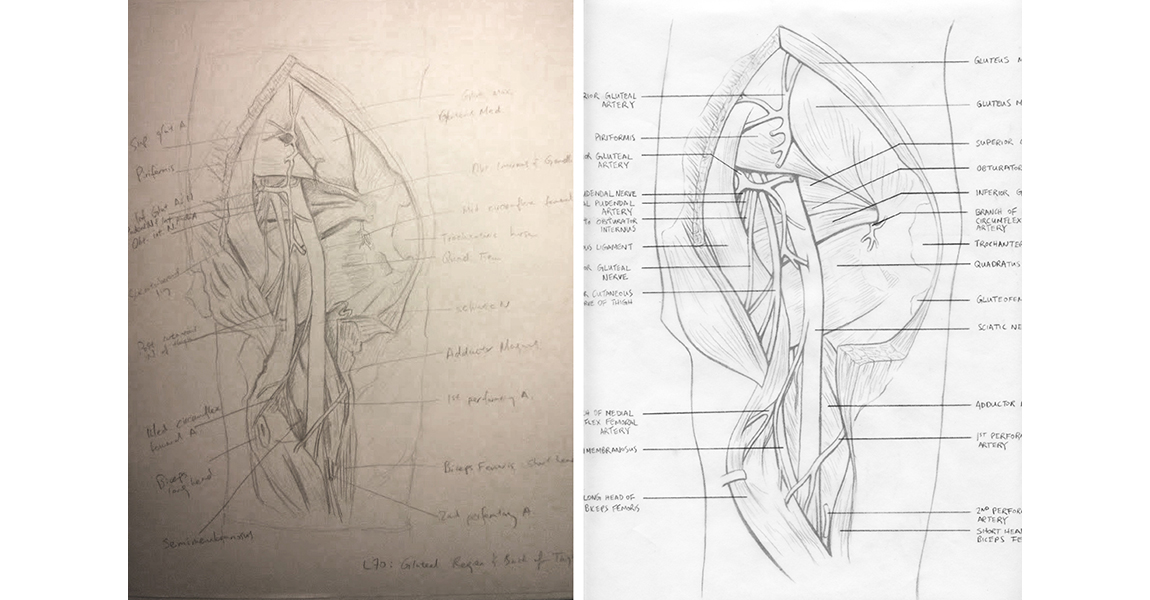 Watercolour study and initial photoshop sketch
Final illustration stages